National Standardization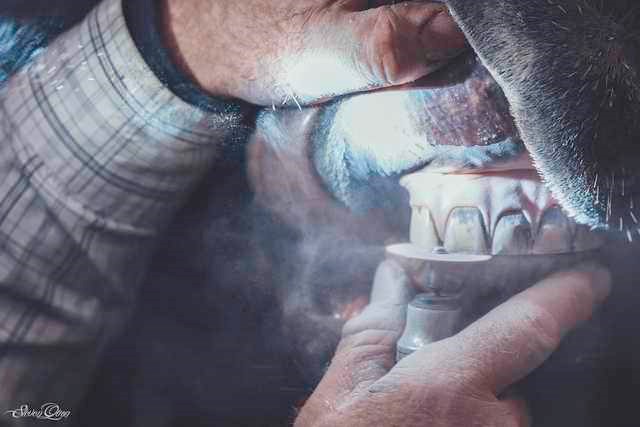 CAEDP is the first to develop a National Standardization to the delivery of Equine Dentistry; a comprehensive inclusion of the following: Professional EqD Educational Facility/Multi-Level Apprenticeship Requirements/ Proficiency-Based Certification Program/Multi-Accreditation Continuing Education/Professional Structured Advancement guide, with a recognized governing body, in combination with a required Provincial License to Practice/Professional Liability Insurance/Research Department/Industry Specific Sedation Certification Course/Legislative Team of Court Qualified Industry Experts/Research-Based Approach to Public Education and a practical "Standards of Practice" of regularly maintaining a functional dental balance.
It should never be considered too difficult or ambiguous a task to extensively define, teach, practice, and oversee the work necessary to provide every horse with 100% occlusion of all teeth in play, is based on nature's governing geometric and bio-mechanical principals and the fundamental standards and principles of Equilibration.
Furthermore, continued examination of the Equus species' unique structural confines, activity demands, and distinguishing differences in relation to the principles of mastication will continue to positively influence the overall health and well-being of the horse industry. The beauty of equine dentistry comes with the realization that Practitioners should never attempt to use a cookie-cutter approach to every mouth. As such, CAEDP approach focuses on comprehensive understanding provided by a detailed EqD educational program; directly tied to an all-encompassing practical skills development program intending to meld together the knowledge of fundamental principles while developing individuals that are capable of applying said knowledge to each individual horse; all of which facilitates a competent EqD practitioner with an understanding of the theories of Kinesiology, anatomy, physiology, and the bio-mechanical dynamic, when regularly maintaining a functional dental balance.
A Certified Equine Dental Practitioner's overall objective is to be mindful of nature's governing geometric and bio-mechanical principles while regularly maintaining a functional dental balance, based on the fundamental standards and principles of Equilibration, to which positively influence mastication, digestion, overall health, and well-being of the horse.
In 1904 the Standard of Practice was 100% occlusion on all 5 Points of Balance and again in 2019, the Standard of Practice is 100% occlusion of all teeth in play, Anterior/Posterior Movement of the Mandible (APM) 3/8″ minimum (excluding miniatures). Examinations will focus on the following:
Routine Dental Maintenance shall have the ability to provide the following skills:
(Floating: is defined as "averaging" the levels, bevels, and angles of a medium, finding uniformity)
– Removing hooks, ramps, and rims.
– Correcting waves, steps, and other protuberances.
– Re-establishing correct molar table angles.
– Shaping buccal and lingual aspects of the arcades.
– Matching bit-seats to meet specific bitting requirements.
Incisor Reduction: (Re-establishing full bi-directional lateral excursion)
– Protuberant Reductions.
– Synergistic relationship between the incisors and molar arcades.
Deciduous Teeth: pre-molars and incisors, or baby teeth:
– Confirming deciduous teeth have shed when scheduled.
– Promote balance and correct alignment through maturity.
– Remove obsolete and fragmented teeth, impacted feed or other foreign material.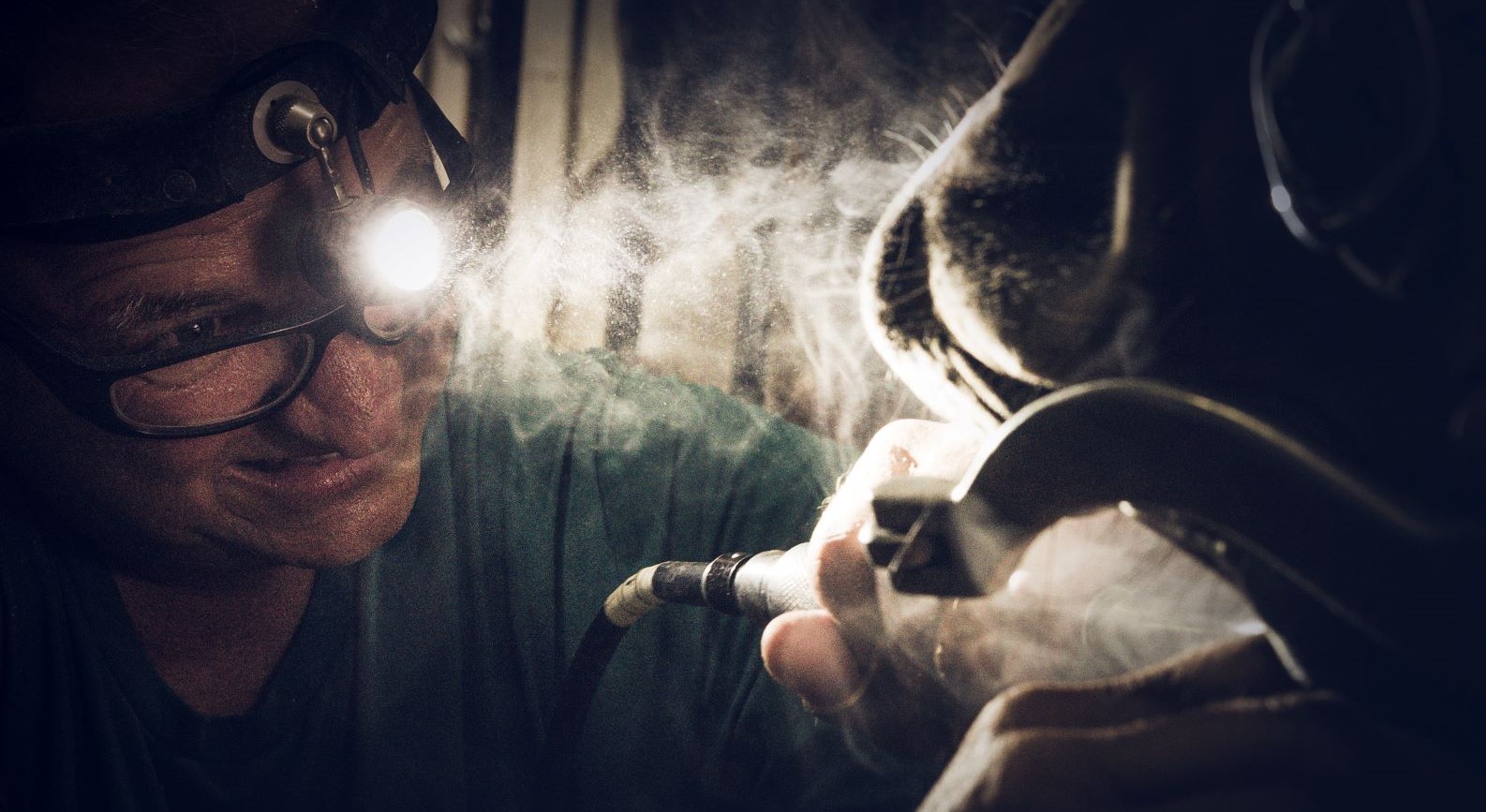 CAEDP's Executive Board collectively believes in uniformity and continuity afforded by following pre-determined Standards of Practice. Therefore these Standards shall be strictly adhered to by the Corporation's membership and enforced for the mutual benefit of the horse, horse owner, the horse industry, and EqD practitioner while assuring industry confidence. Therefore it shall be required by any person, group, business, or corporation who plans to use a float, round or barrel burr, large or small cut off wheel, rotary disc, forceps, cutters, picks, whether manual, pneumatic, or electrical, with the intention or purpose of modifying either incisors, molars, canine or wolf teeth, uppers or lowers, deciduous or permanent teeth of the Equidae, universally known as Equine Dentistry, shall be sufficiently trained and proficient in the art of Equine Dentistry as per the Standards of Practice and agree to the oversight guidelines written herein these Policies and Procedures.
All Canadians practicing or intending to practice the art of Equine Dentistry shall.
Become a member and maintain an annual membership with the Canadian Association of Equine Dental Practitioners, (CAEDP) by submitting a completed: CAEDP Membership Application for Approval.
Successfully complete and provide proof of completing all Educational, Apprenticeship, and Certification Program requirements. (grandfathering may apply)
Sign and submit a copy of, CAEDP's Standard of Practice Guidelines and CAEDP's Code of Ethics.
Provide proof of and maintain a current Provincial License to Practice, annual proof required.
Provide proof of and maintain a current Certified EqD Liability Insurance, annual proof required.
Provide proof of 24 hours of pre-approved Continuing Education every two years.