Events
Welcome to CAEDP's Offical Events Page. This page was created to provide you a place to locate CAEDP's coming events.  Regardless of the stage of certification, you are in, this page should help you navigate through the "certification process" and more.
---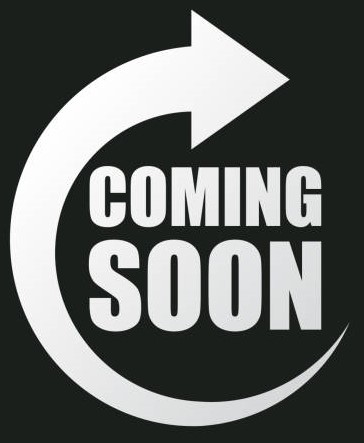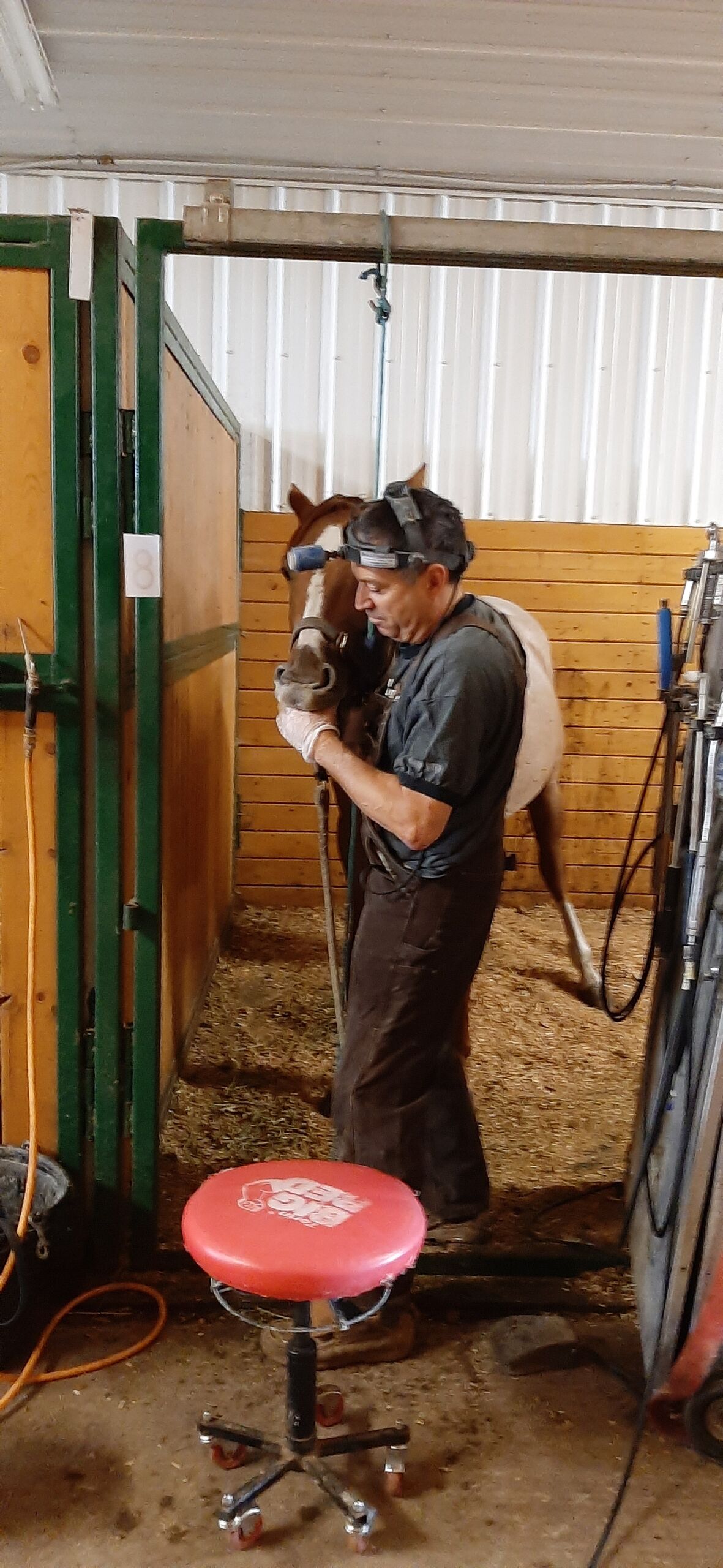 COMING SOON… Equine Assisted Learning / Equine Dentistry Research Project.  CAEDP is currently organizing an in-depth study into the influence of proper equine dentistry has on facilitating Equine Assisted Learning. Please let us know if you're interested in participating.
IN REVIEW
ANOTHER SUCCESSFUL CERTIFICATION! 
CAEDP congratulates eight new certified graduates of the Canadian Association of Equine Dental Practitioners. 
Experienced Equine Dentists from across Canada gathered in Alberta on August 12th to test their skills by each, successfully working their way through the Aging and Q&A Stations then confirming their proficiency by charting and balancing two different horses.  "This is a far more comprehensive approach to the equine dental certification process worldwide", says President McMullan.  "It is important for horse owners to know that the dental specialist working on their horses have stepped up to Canada's certification challenges. Confidence in the dental industry is paramount to the next generation of horse owners."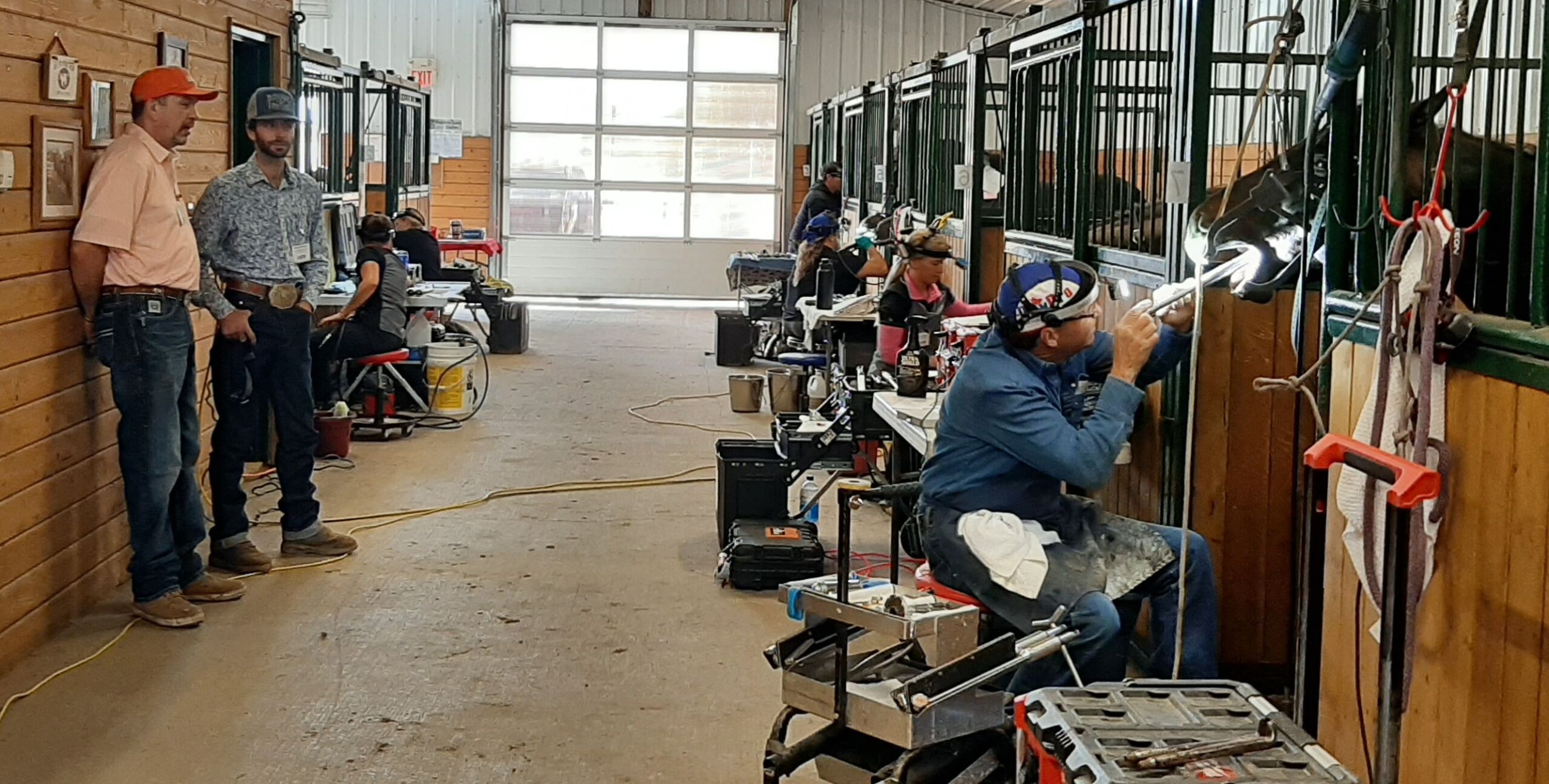 CAEDP  is proud to have provided a multi-faceted testing process that began with two letters of recommendation and ended with a double-blind proof of proficiency.  The certification event is only a small window of continuous, year-long training necessary to keep their skills sharp.  "Those seeking to stay competitive in-show can be confident in CAEDP's certified members." 
On JULY 9th, 2021  CLINIC REVIEW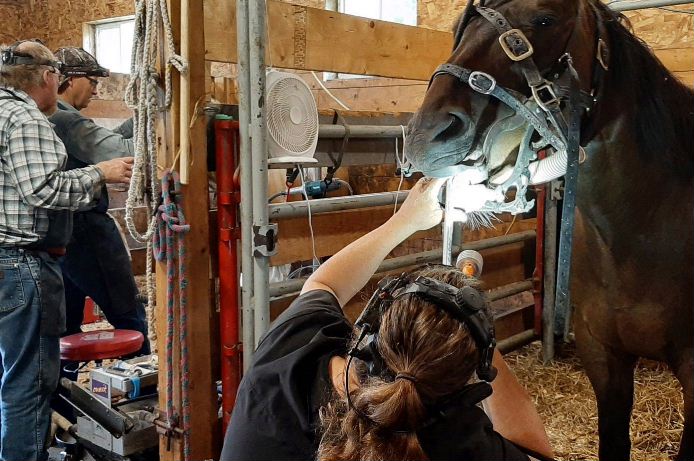 CAEDP delivered another quality Equine Dental Workshop.  Debbie Spears Cdn-EqDP, hosted the event, held at her cattle/equine facility outside of Blue Ridge, Alberta, (south of Whitecourt).  Cavan McMullan Cdn-CMEqDP and Grant MacKinnon Cdn-CAEqDP, each demonstrated the use of equipment they personally choose to balance a horse's mouth and passed on some of the tips they picked up through the years.  Both were available for Certification Letters of Recommendation.  We are happy to announce we will have a large group of qualified equine dentists to certify on August 12th!  Congratulations!
APRIL/MAY CLINIC REVIEW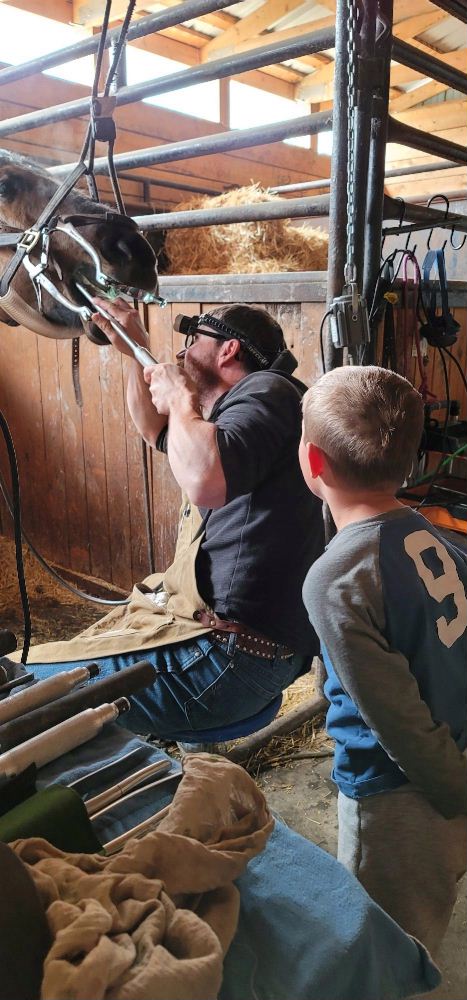 By all accounts, the Certification Proficiency Examination Preparation Clinic, held this past weekend was a great success!  "The Anchor D Outfitters, outdid themselves"; "there were plenty of horses to choose from"; "the instruction was top-notch" and "every participant was eager to learn something"… it doesn't get any better than that!
The clinic started Friday afternoon with six in attendance, just west of Turner Valley, Alberta.  Participants set up their stations quickly and the lecture kicked off on time.  "The group was nothing but professional," says Dewey Mathews, owner of the facility, "they turned me into a real believer!"
The next two days were filled with a nice balance of enthusiasm and intense, group discussions, personal evaluations, equipment checks, technique comparisons, and learning the fine are of balancing a horse's mouth.  Those in attendance not only enjoyed a good hot lunch but were invited in for supper, where the discussions carried into each night.
A nice compliment to every event ends with another list being etched from those who attended, signing up to attend for the "next one"…
NOTE: Details have been updated on the Announcement Page of the Member Only Section of this website.